Christine Filer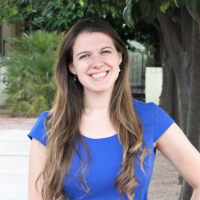 Research Analyst Christine Filer is a PhD candidate at the University of Arizona, with a focus in political communication. Her research interests include public opinion, American politics, media and survey methodology.
While at the University of Arizona, Filer served as a research assistant on "Mitigating Analytical Bias through CYCLES of Transformative Learning in Serious Games," a project funded by the Intelligence Advanced Research Projects Activity (IARPA) Sirius Program. Among other duties, she was responsible for managing Arizona's lab for a multi-year, multi-university project that developed and evaluated two video games to teach intelligence agents to recognize and mitigate six different cognitive biases. Filer has also assisted research funded by the National Science Foundation and the Robert Wood Johnson Foundation, and received multiple research grants for her own projects.
She is the co-author of several publications in peer-reviewed journals, a book chapter on the rolling cross section, and 18 national and international conference presentations. Filer is an active member of AAPOR and NCA, and routinely reviews for journals such as Political Behavior and the International Journal of Public Opinion Research.
Elevating Information into Intelligence®