Julie E. Phelan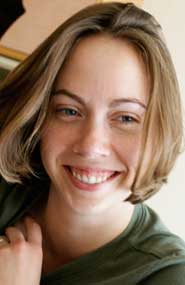 Julie E. Phelan, Ph.D., has served as a senior adviser to Langer Research Associates since November 2016, when she left the company's staff after a six-year career in which she advanced to the position of vice president. She's taken the lead role in designing, analyzing and reporting on many of our most complex research projects.
Phelan, who received her doctoral degree in social psychology from Rutgers University, is an expert in diverse research methods, sampling techniques and qualitative and quantitative analysis. Her advanced statistical skills include multiple regression, component/factor analysis, non-parametric statistics and multilevel modeling.
Phelan has taught statistics, quantitative analysis, cognitive psychology and social psychology as a university instructor and adjunct professor. She has authored or co-authored 15 publications in peer-reviewed journals and presented at over 20 national conferences.
Phelan has won multiple research awards including the prestigious Jacob K. Javits Fellowship from the U.S. Department of Education. Her dissertation research investigating the gender gap in science aspirations won the Geis Memorial Award and was funded by the Society for the Psychology of Women and the Society for the Psychological Study of Social Issues.
Phelan is a summa cum laude graduate of Lafayette College. Her professional memberships include the American Association for Public Opinion Research, the American Psychological Association and the Association for Psychological Science.
Integrity in Research®