Litigation Research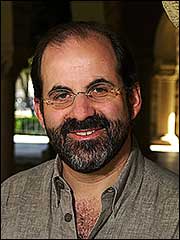 Our experience producing high-quality survey research in the full glare of public scrutiny lends itself ideally to the arena of litigation research. We're equally capable of delivering custom surveys able to withstand close examination, and of evaluating the bona fides of research introduced by opposing litigants.
In one recent assignment, drawing on our decades of work vetting survey research for its validity, reliability and adherence to professional standards, we examined a change-of-venue motion in a civil case, submitting an affidavit that raised significant questions about its disclosure and conclusions alike.
We're positioned as well to produce original surveys in areas such as reputation, infringement and venue change, with methodology, questionnaire design and data analysis well-suited to withstand detailed and adversarial review.
Buttressing this experience, Langer Research is associated with Prof. Jon Krosnick of Stanford University, a leading academic expert in survey design, methodology and analysis who has produced and testified on survey results in many court cases. His expert testimony has covered unreimbursed expenses, uncompensated overtime work, exempt/non-exempt classification, patent/trademark violation, health effects of accidents, economic valuation of environmental damage, change-of-venue motions, design of election ballots and consequences of being misinformed about the results of standardized academic tests, among other subjects.
Contact us for further information on our capabilities in providing data evaluation services, data collection, analysis and expert testimony for litigation, legal defense and related purposes.
Elevating Information into Intelligence®