Politics, Policy and Social Issues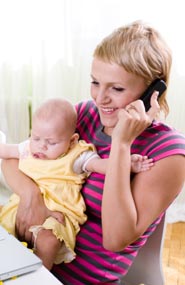 "For those of us out in the trenches covering the combat of a campaign, Gary Langer's smart grasp of polling is one of our precision weapons. His numbers and analysis are the gold standard."
-Ann Compton, ABC News Radio White House correspondent, October 2012
(Ann has covered seven presidents and nine presidential candidates for ABC News)
–
Our research delves deeply into public attitudes on a wide range of political, policy and social issues. We've produced in-depth surveys in expected areas – on elections, health care, economic anxiety, security, environmental issues, politics and the policy proposals of the day – but also in unexpected ones, on subjects as varied as obesity, traffic, teen pressures, school safety, sex, parenting, pain management and many more.
Our election polling, including daily tracking in the final run-up to Election Day, is a high-profile product that's been as broadly recognized for its analytical insight as for the accuracy of its vote-preference estimates and its adherence to methodological rigor.
Other work also has drawn praise. Our first Emmy nomination – the first in the award's history to cite a public opinion poll – was for a detailed 2003 survey on health care. Our subsequent work on the issue, in the build-up to 2010's reform debate, clearly anticipated the challenges in marshalling public support for systemic change.
Beyond these we've moved in myriad directions. We've evaluated attitudes on the Tea Party, Toyota and Tiger Woods; on race relations and religious belief; on chores at home and conflicts overseas. With good polling practices and a willing ear, the world of attitudinal measurement is as broad as it can be deep.
Elevating Information into Intelligence®